Cognitive Somatic Systems (Mindbody) is an umbrella term that covers multi-faceted modalities. Many Roads Cognitive Somatic (Mindbody) Therapy blends many years of training and experience.  Cognitive Somatic sessions may consist of mindful touch, therapeutic massage, energy work, spiritual guidance, counseling, intuitive reading, Focusing, meditation and/or other planes of consciousness work, sound and toning, color, flower essences, stretching, movement, art and writing. Sessions are handcrafted to the uniqueness of the person. Whether you are interested in receiving a swedish massage or other personal growth work Mary Lucille is happy to help you determine what approach will best meet your needs. Individual sessions are offered at her office and on the phone. Please inquire about groups, workshops, and retreats.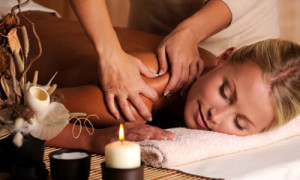 The Process
Holistic health holds the premise that the body and the mind are not separate but one interconnected system. The mindbody constantly strives for balance, and holds its own deep wisdom accessed through the many modalities performed at Many Roads Well-being.
Each session is unique and builds on the next, in a progressive, developmental manner. Just as a seed needs soil, sun, water, and time to germinate, sprout and blossom, so does the uncovering and unearthing of our emotional self and our soul's garden. Our inner landscape.
Cognitive Somatic Sessions (Mindbody) sessions:
calm the mind and affect specific brain regions related to anxiety and depression.
Increases oxytocin (the feel-good hormone)
Reduces cortisol (stress hormone)
Addresses brainwave frequencies: shifts brainwaves from Beta (waking consciousness) to Alpha (deep relaxation). Alpha is an optimal state for light meditation, heightened awareness, visualization, imagination, access to the subconscious, and a gateway to your spiritual self. Focusing work is at the brainwave of just below Beta.
Mindbody sessions may include:
Verbal dialogue, deep and reflective listening may be part of the session, as well as facilitating communication and exploration surrounding current and past issues.
Dialogue with internal Mindbody parts/selves, including our critic, child, shadow side, and many other aspects of our psyches.
Being present to sensations, and/or congested, constrictive muscles.
Addressing grief & loss, conflict resolution, trigger identification, trauma work, life transitions, lending validation and support.
Non-verbal, allowing the practitioner and receiver to access deep healing through being in the silence within your internal experience.
 – and –
Getting in touch with emotions and cellular memory. Our tissues hold memories and tell our life stories.
The body's nervous system shifting from sympathetic (fight or flight) to the parasympathetic (calm) as the individual sinks into deep relaxation.
Energy work, balancing the body's bio-magnetic field, addressing blocks and stagnation of energy within a matrix of meridians. (energy pathways), chakras, and subtle energetic bodies surrounding the body. Hands may be placed on and off the body, sensing for blockages and excess energy that impedes balance of flow.
Aiding healing with tight muscles, migraines, neck issues, lumbar sacral pain, stiff or painful joints, plantar fasciitis, rotator cuff, carpal tunnel, scar tissue release.